Correos (Spain's national postal service) has launched CorreosLabs with the objective of supporting entrepreneurs on their journey towards business creation and consolidation. CorreosLab is an entrepreneurship program that provides directions and guidelines to help entrepreneurs developing their projects during a one-year period. CorreosLab gives access to mentors, entrepreneurs, or other actors within the ecosystem, as well as potential investors that can help an idea go far. The program is run by Jordi Escruela. 
LOCATED IN MADRID
CorreosLabs is located in Las Tablas, in the north of Madrid. It offers entrepreneurs workspaces and support in the development of projects. Correos has invested 750.000€ in this program to supply the facilities and technology needed to bring innovative initiatives to life.
The facilities include a work area with 30 workstations, formal and informal meeting rooms, a more intimate, private area with suitable soundproofing, a conference hall with capacity for 60 people and rest areas. The whole space is equipped with high speed WIFI and cloud computing services. It also includes a garage where startups can perform tests, analyse and monitor prototypes.
CorreoLabs' first initiative was 'Reto Lehnica', and it was aimed at entrepreneursand freelancers with companies no more than three years old, and focused on logistics, digitalization and society. In its first edition, five startups were selected: Tripacto, Delsuper.es, Goi Travel, Homyhub and Dsign-cloud, each receiving up to € 30,000 to work on their projects for a year. These startups can freely access all the services offered byCorreosLabs, as well as enjoy the coaching and mentoring program managed by Correos.
Featured news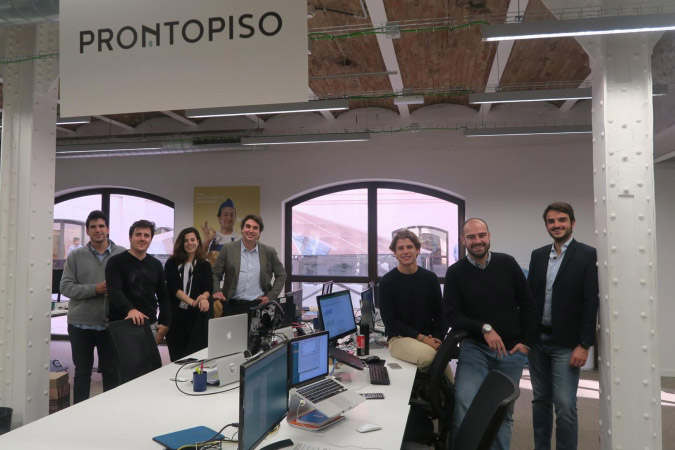 ProntoPiso, the proptech property chain specialist that guarantees that homes will sell in 90 days, has announced the signature of the first real estate venture debt agreement in Spain, worth up to €4.5 million.