Erudit AI Inc., a startup born in 2019 that develops unique models based on Artificial Intelligence, has developed a web platform capable of evaluating the risk of burnout, anxiety, depression or level of engagement from the communications of the workers in corporate tools, such as Gmail, Outlook or Slack. After the first week of home seclusiondue to Covid-19 wehave found that 56% of users in the control group were at risk of burnout compared to the usual 15%, rising to 60% at the beginning of the second week.
This creation is due to teleworking, an activity that manages to maintain the routine, but 41% of employees show high stress levels. Therefore, according to the report "Working anytime, anywhere: The effects on the world of work", published by the International Labor Organization, teleworking allows for more flexibility in the workday, saves time by avoiding commuting, and generally improves productivity. However, itsmain challenges are the tendency to work longer hours and the loss of the barriers between personal and professional life. The latter results in high stress levels reported by workers.
Once the employees are connected remotely to their corporate communications systems  throughErudit's artificial intelligence web platform, their team leaders can observe real-time metrics regarding the mental and emotional state of their team members. The semantic analysis of personality, the branch of psychology on which Erudit's AItool is based, states that each person is the story that he tells of himself every day, so it is possible to evaluate it from what he says.
Alejandro Martínez Agenjo, CEO of Erudit AI, with a master's degree in Psychology, highlights the importance of maintaining work standards in a situation as sensitive as the current one: "In a situation of alarm and seclusion that is pushing us all to the limit, we want to contribute to reducethe economic impact of this crisis, watching overthe mental health of workers remotely".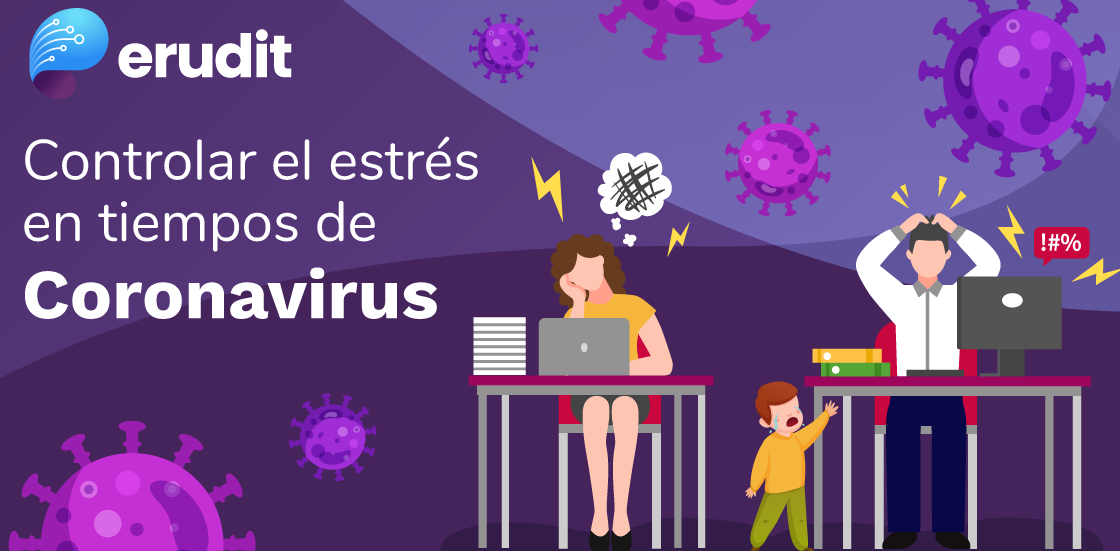 Erudit AI already operates in Spain and Mexico with highly positive results for workers, and is launching its operations in the USA. With a tool such as this the main concern is, of course, privacy. Erudit AI guarantees that all its procedures are in accordance with the General Data Protection Law of the European Union and its equivalents in Mexico and the USA. Furthermore, all communications are encrypted using algorithms that are normally used in banks, hospitals and security companies.
At the same time, based on what has been learned in implementations with companies used to teleworking, Erudit AI recommends to trust that team members are responsible adults who know how to manage their time and giving them autonomy to organize their tasks based on clear objectives.
Alejandro Martínez Agenjo provides recommendations: "Failure to reach goals continuously is not a sign that teleworking is a bad idea in itself, but rather that follow-up was not adequate, that the expected result was not properly detailed and understood, or that time assigned was not properly calculated. A strong connection between the worker and his team, team-leader and company always ensures good productivity".
Erudit AI seeks to help measure all these important variables in the relationship with and among workers, as well as recommending actions to improve performance. At the same time, the web platform is capable of detecting mental health problems in the workforces and other communities. And, consequently, propose patterns to solve them with the highest efficiency.