Badi, the leading room-rental marketplace that makes city living accessible, has today announced a $30M Series B, led by Goodwater Capital, a US-based consumer tech VC firm that previously invested in companies like Spotify, Twitter and Facebook. This new round will bring badi's funding up to $45M.
Chi-Hua Chien, Co-founder of Goodwater Capital said: "We are extremely excited to partner with badi in their mission to solve the looming urban housing crisis – there simply aren't enough homes in cities and housing has become too expensive. Badi provides a unique end-to-end rental platform that builds trust and convenience directly into the customer experience, which has enabled them to unlock thousands of new rooms in cities around the world".
In this last round, Shmuel Chafets from Target Global VC has also participated along with returning VCs Mangrove Capital and Spark Capital.
Additionally, Tao-Tao, COO of one of the booming German tech companies GetYourGuide will be joining badi's board which is currently formed by Alex Finkelstein from Spark Capital, a prestigious US venture firm that previously has invested in companies like Slack, Oculus, Coinbase & Twitter; Nikolas Krawinkel from Mangrove Capital Partners, one of Europe's most successful VCs who has invested in Skype & Wix.com, Didac Lee, an outstanding Spanish entrepreneur and Carlos Pierre, CEO of badi.
Alex Finkelstein, General Partner of Spark Capital declared: "We feel incredibly fortunate to re-invest in badi and continue the journey with Carlos Pierre and the stellar team he has assembled. It is evident to us that badi is on its way to becoming the world's largest and most innovative real estate marketplace and is committed to providing a seamless experience to their community".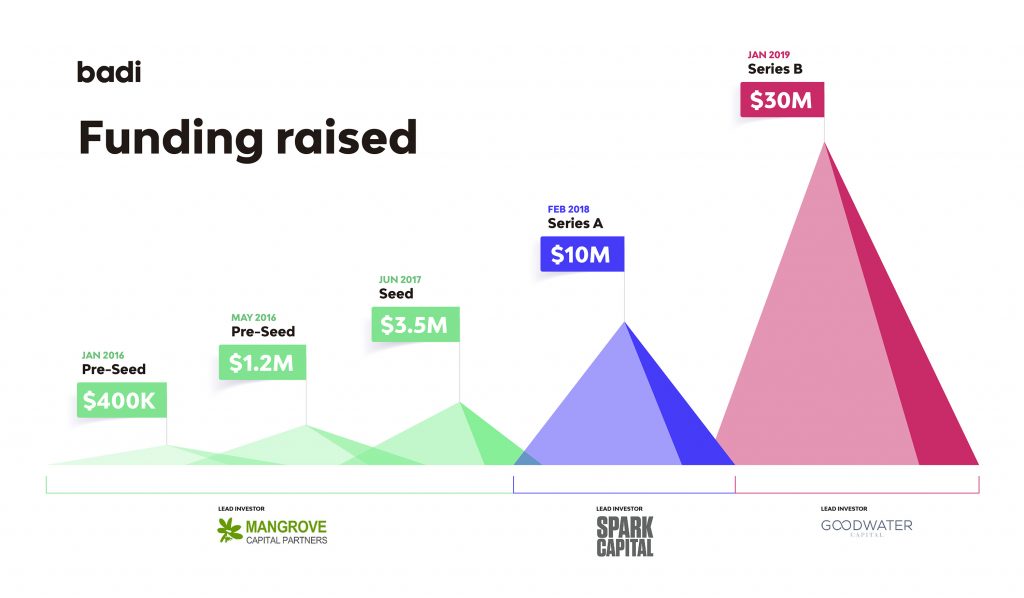 Badi has already championed London as one of the most important cities to invest in, largely due to it being continually named as Europe's most expensive city to rent over the past few years. Badi has already seen success in Spain for the same reasons, as the rental market has grown by 130% in the last 10 years and represents 23% of the entire real estate industry, making Barcelona and London a huge focus for the room rental marketplace.
Badi's CEO and Founder Carlos Pierre, said: "I believe there is a huge opportunity to make flat renting much more efficient worldwide. By 2050, the total population living in cities will increase from 54% to 66%. There will likely be a shortage of homes for people looking to live in cities and as a result, this will lead to an increase in smaller living units or rooms. This is where badi comes in".
Paris, Berlin and Rome are also strongly on the brand's agenda thanks to their constant growth, size and high rental prices. Currently, private rentals represent 21% of Rome's market, 23% of Paris' market, and 40% of Berlin's market, highlighting the demand for badi's sophisticated solution. The Series B funding will allow the company to continue to further expand into all of these leading European markets and make smart-city-living a viable option.
The new capital will enable the company to consolidate its services in Barcelona, Madrid, London, Paris and Rome and open new markets in major European cities starting with Berlin. The investment will also be used to expand the core team up to 100%, open new offices in London and develop new extra services to make the life of landlords and tenants easier.
Badi sets itself apart as an end-to-end platform that connects landlords with room seekers by using AI. The company has already hit 12 million rental requests since its launching back in 2015 and is not stopping there – badi is on a mission to become the world's largest and most innovative real estate marketplace, kicking-off the 2019 with Series B!