Airbus Bizlab is the accelerator and incubator from Airbus, the French civil aircraft construction company. Startups, small technology-based companies, and company employees with innovative ideas (intra-entrepreneurs) can participate to develop their projects and transform them into profitable businesses, both for themselves and for the company.
The accelerator offers a safe space, where entrepreneurs can develop their projects and ideas thanks to the support of dedicated coaches and mentors, weekly learning sessions, access to a space for creating prototypes and, also, a Demo Day with professionals from the company, partners, and venture capitalists. The accelerator also provides access to tools and knowledge and access to the entire Airbus network (experts, mentors and contacts), to create startups that generate business with the company so that internal projects are incorporated into the structure of the company.
In addition to the program, BizLab also offers €50,000 to implement a proof of concept, and payment is subject to the successful delivery of a prototype, according to a specific use case defined with Airbus, with a business success rate of 42%. This program has a duration of 6 months, and is divided into 3 phases:
First phase: analysis of business interest and market, with the consequent search for the largest possible customer acquisition.
Second phase: analysis of proposals.
Third phase: analysis of the business model and set up for startups and intra-entrepreneurs to work effectively.
In the last 3 years, the accelerator has incubated 50 startups and 40 internal Airbus projects within the Bizlabs based in Toulouse (France), Hamburg (Germany) and Bangalore (India). During the first season in Madrid, they have incubated 5 startups (Recogn.ai, Daisho, Urban Data Eye, Botslovers and Unblur) and 3 internal projects (Fly-up, Back to Fly and Chainbus).
PARTICIPATE IN BIZLAB
The registration period starts on May 7, 2019 and ends on July 7.
Applications can be submitted through its website or through the specific campaign. The Bootcamp Selection of the Madrid Campus will take place on 4 and 5 of September.
News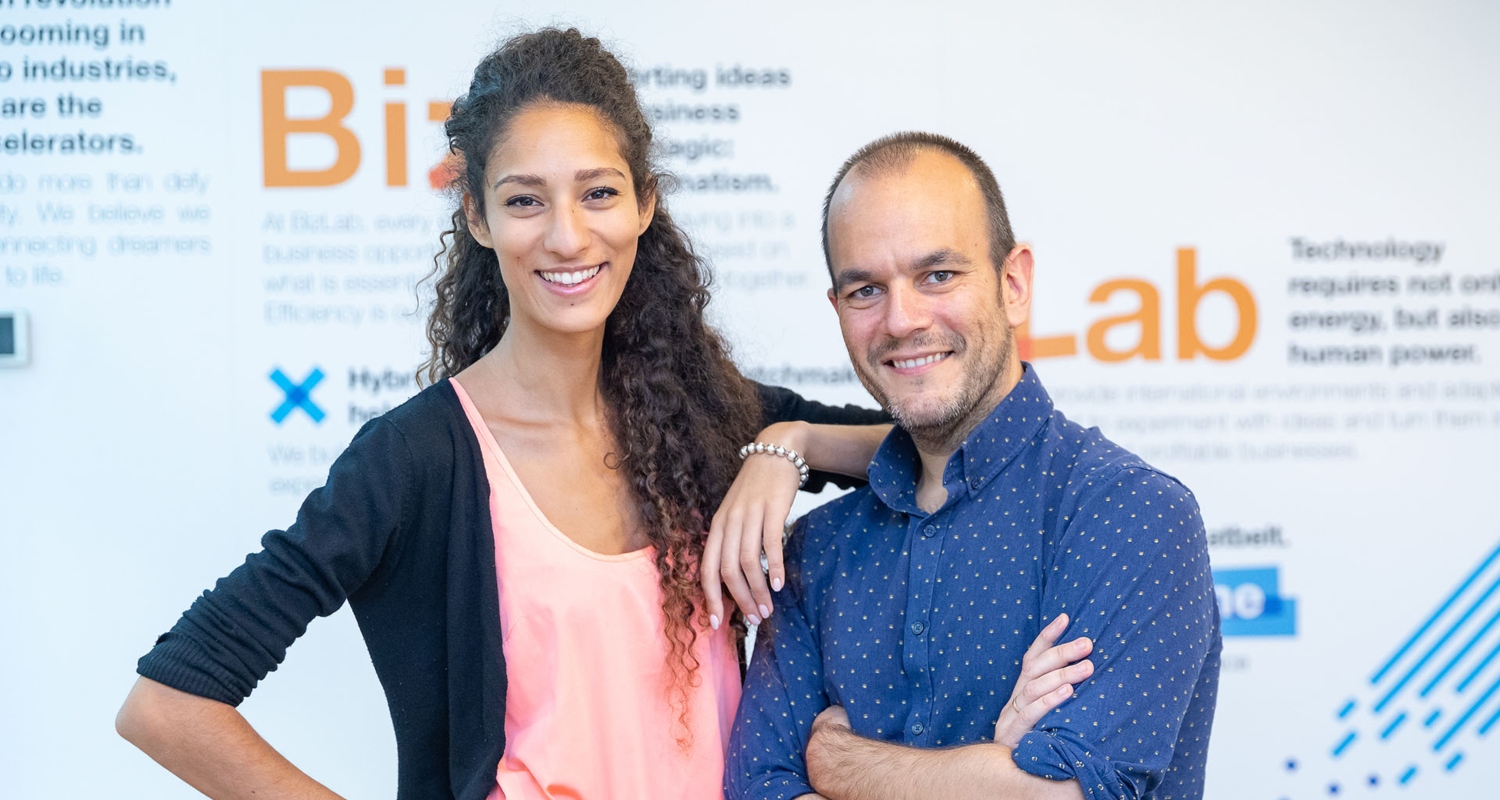 The Airbus Bizlab is a global aerospace accelerator bringing together start-ups and Airbus' own entrepreneurs to transform innovative ideas into valuable businesses more quickly. The call is already open and the registration period starts on May 7, 2019 and ends on July 7.