September closed with €81m invested in Spanish startups in a total of 29 public operations, where the round of Bnext announced has given a major boost to the month, which is the third most important month in terms of Spanish investments (after April with €180m and July which closed with €131m). In annual terms, this impulse brings the barrier of €1,000 million closer to 2019, as with the end of the ninth month of the year, the accumulated investment in Spain stands at €714 million.
With regard to operations for the month, it should be noted that September closed with 29 public operations (143 in 2019), four of which surpassed the €10m barrier. The most important operation is Bnext, announced on the last day of the month, in which the international funds DN Capital, Redalpine and Speedinvest invested 22M€ in the Spanish fintech.  Also noteworthy is Lookiero's operation which closed its second round of investment, this one of €17M where MMC Ventures, All iron, Bonsai Partners, Fondo Santander Smart, Seed Capital Bizkaia and GCRPV funds have participated. It is also worth mentioning the 12.5 million Euro round of Tiendanimal.
SEPTEMBER INVESTMENT ROUNDS
Bnext: the startup closed a round of 22 million Euro, which is the largest Serie A in Spain.  The operation was supported by DN Capital, Redalpine and Speedinvest and will be aimed at consolidating the company in Spain and accelerating its growth abroad.
Lookiero: the leading service in personal shopping online closed a round of 17 million Euro led by the London venture capital MMC Ventures, with the accompaniment of its current investors, All Iron Ventures. In addition, new investor groups such as Bonsai Partners, 10x, Fondo Santander Smart, Seed Capital Bizkaia and GCRPV attended the round. This capital injection will allow the company to continue its international expansion and reinforce its leadership position in its main markets: Spain, France and the United Kingdom.
Tiendanimal: Muzinich, LGT and Miura have invested 12.5 million Euro in the Malaga company Tiendanimal, the Spanish omni-channel leader in products for all types of pets. The injection of capital will serve to accelerate its expansion strategy and reach 100 stores in 2021.
Smart Protection: the Spanish startup dedicated to combating online piracy and counterfeiting closed a 5.2 million Euro round of Series A financing led by Nauta Capital, a pan-European venture capital company. Its previous investors have also participated in this round: Wayra, JME Ventures, Bankinter (through the Startups program of the Bankinter Foundation of Innovation) and Big Sur Ventures.
Casafari: the company, created in 2017 in the Balearic Islands and expanded to Portugal, has closed a 5 million Euro financing round to continue its expansion in Spain.
ViveBiotech: Vivebiotech closed a 3.5 million Euro round led by Inveready (Inveready Biotech III) and Easo Ventures, where most of the company's current partners also participated.
Ability Pharma: the Catalan biopharmaceutical company Ability Pharmaceuticals has closed a financing round of 3.5 million Euro. The contribution will enable the company to complete the Phase 2 clinical trial currently underway on endometrial cancer and lung cancer in Spain and France, and reach a licensing agreement with a pharmaceutical company to continue the development and future commercialization of the drug.
Elma: InsurTech's startup, which has launched the first native digital health insurance, has closed a Series A of 3 million Euro, led by the venture capital and private equity firm Mangrove Capital Partners.  In addition, other health sector specialist investors have invested, as well as reputable venture capital companies such as Antai Venture Builder, the American Joyance and the Spanish fund Arroba Capital.
Quipu: financial management software for SMEs has closed a 2 million Euro round of financing with international investors. In addition, it has incorporated as CEO of the company Dan Kragt, the number two of the multinational TMF, based in London.
Mitto: a prepaid card for young people aged 14 and over has obtained 2 million Euro thanks to the support of Innocells, the investment vehicle of Banco Sabadell. Athos Capital also participated.
Kenmei Technologies: the Spanish company specializing in mobile network automation and intelligence, has closed a €1 million round of financing with venture capital firms GoHub Ventures, the investment vehicle of Global Omnium, and R2 Seed Investments, a fund promoted by Santiago Reyna.
Trioteca: the company that offers a digital service to find and contract the mortgage that best suits the needs of each buyer closed its first round of investment of one million Euro. The transaction involved, among others, Lanai Partners; Sprin, an investment vehicle managed by Innomads; Arnal, which provides knowledge as a specialist in mortgage management; and business angels from various sectors.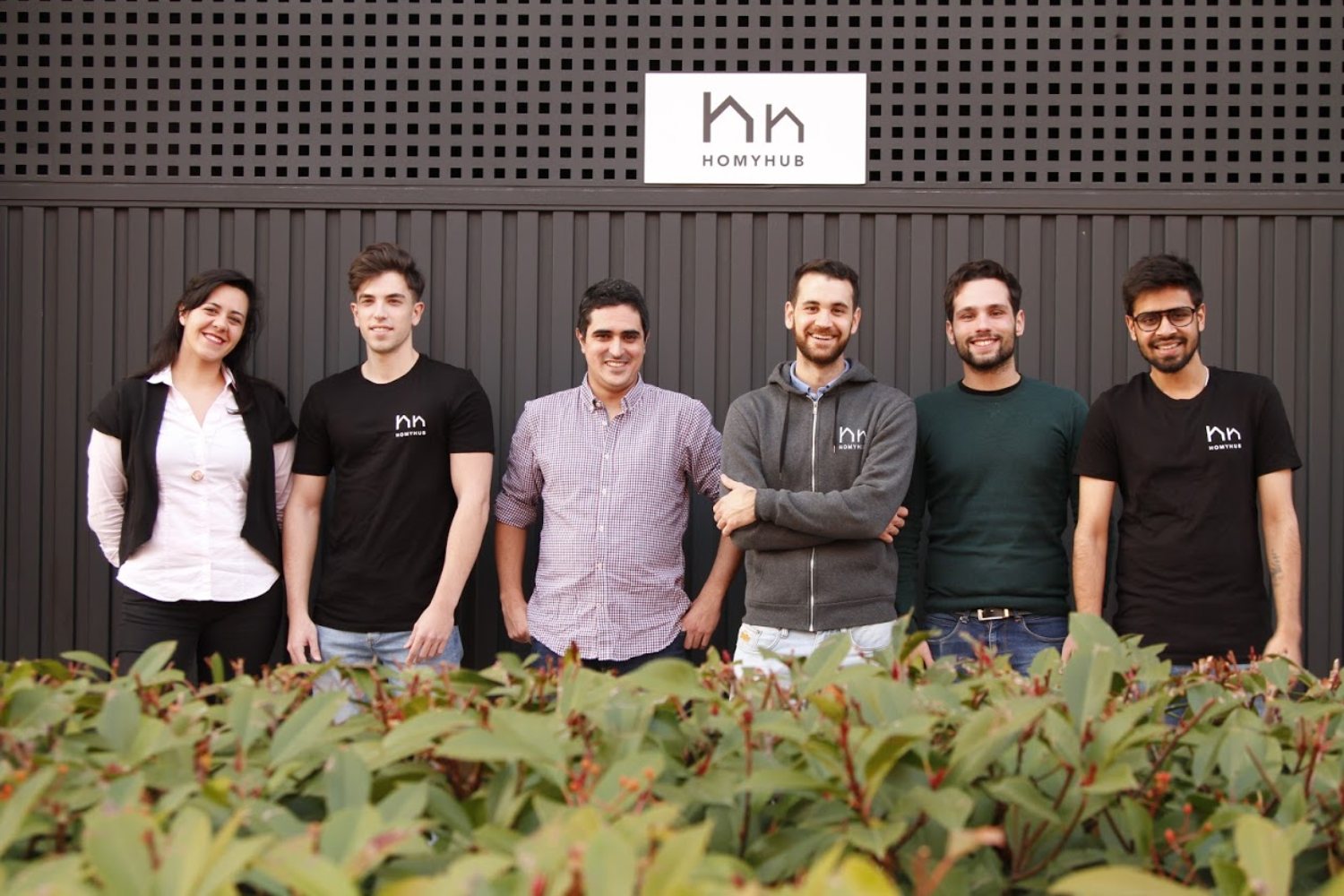 Homyhub: the company's first round of financing amounts to 700,000 Euro, which will be used to transform more than 300,000 garages over the next five years. Before this round of seed investment, HOMYHUB invested 150,000 Euro from the early sales, awards, grants and investment of Startupbootcamp IoT.
Aquí tu Reforma: the franchise renovation network in Spain, has raised an investment of 650,000 Euro between public and private funding. The startup, founded by Francisco Morán, Enric Aparici and participated in by the founder of Housfy, Albert Bosch, incorporates into its shareholders renowned investors such as Encomenda Smart Capital to expand throughout Spain and make the leap to other European countries over the next year.
Amenitiz: the Barcelona-based hotel startup has raised 620,000 in an operation led by Otium Capital. The company helps hotel and vacation rental owners create and manage their digital presence through its website builder, booking engine, channel manager and SEO optimization software.
Racetick: The Racetick sporting events platform has announced the closing of a 600,000 Euro funding round. The aim of the operation is to consolidate its position in the Spanish market. Thanks to this investment, the marketplace, which connects organizers of sporting events with participants, will continue its product development to offer the best prices and improve the user experience when registering for sporting events.
Vytrus Biotech: the venture capital fund ICF Venture Tech II has invested 500,000 Euro in the Catalan company Vytrus Biotech, founded in 2009 as a spin-off of the Faculty of Pharmacy of the University of Barcelona (UB). This is the first operation of the new venture capital fund, which was set up in June with an investment capacity of 20 million Euro.
Polaroo: the startup that unifies, manages and optimizes recurring expenses such as electricity, gas, water and internet with a monthly subscription, closed its first round which was worth 500,000 Euro. Didac Lee, Plug and Play, the co-founders of Badi, Reus Venture Capital, and other international investors participated in the operation.
SmartFincas: 400,000 Euro is the amount raised by the proptech startup, which has a solution for property administrators, automating accounting processes and the management of incidents in buildings.
Reloadly and Acqustic: EAE Invest injected 350,000 Euro into two entrepreneurial businesses in the internationalization phase, which participated in the first EAE Invest Meeting. The projects benefited were Reloadly, which offers developers the transfer of mobile credit-recharge within their applications and services through an API platform in the "Cloud"; and Acqustic, an application that allows musicians to boost their digital career.
Flanks: to start the project the company needed a seed investment of €200,000 and an ENISA of €150,000. The resources have been used to obtain a license that regulates its activity by the Bank of Spain and also to incorporate four people to the team (most of them engineers) to be able to develop a piece of software such as Flanks.
Box2box: the project closed a financing round of 300,000 Euro led by Encomenda, the fund co-founded by Carlos Blanco and Oriol Juncosa which has 22 invested startups. The company operates under a model of "door to door storage" and allows its customers (both individuals and companies) to store their things in off-site storage.
Taxdown: for the launch of TaxDown, the founding partners made an initial investment of 60,000 Euro, which was allocated to the hiring of equipment and product development. Later, they raised a round of investment of 200 thousand Euro, from friends and family, in order to increase spending on marketing and recruitment.
GreyHounders: the Spanish brand of prescription glasses, has closed a round of financing of 200,000 Euro led by G8i (Business Angels network) and METXA Inversiones; it has also received public funding which will serve the Spanish firm to enhance its visibility, growth and expansion.