The month of May ends with an investment in startups of more than 100 million euros, which leaves the accumulated annual investment for 2021 close to 1,950 million euros (1,949,787,168 million euros to be exact). Surprising, May is the worst month of the year with 103 million euros invested in technology in a total of 31 public operations, well below the previous months that have all ended with an investment of more than 270 million euros.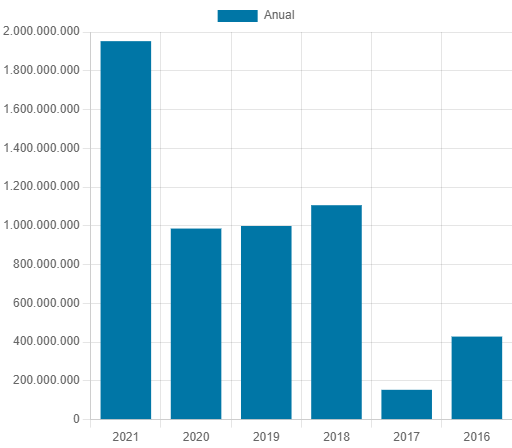 This good news comes in the month in which El Referente launches our Startups Observatory, under the name of Graphs and Statistics, a new section of the Investments section where we can analyze the main investment data in Spain (we have more than 1,700 public operations in our database, which can be accessed for free through this link) and which will accompany us in graphical format in all our information, providing transparency and more information in our media. In 2021 there have been 161 operations, which have been consistent in number month by month.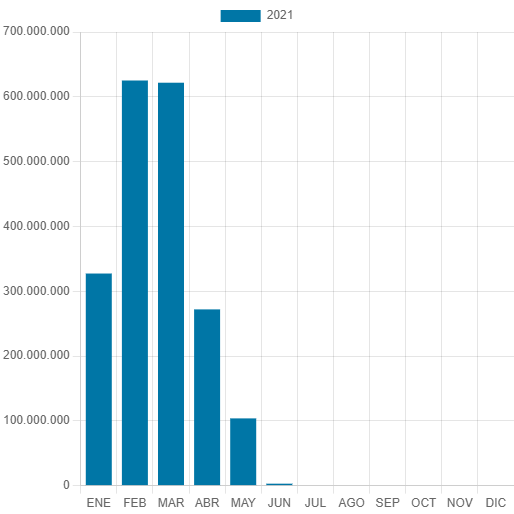 We will also know in real time both the booming sectors and those that accumulate most investment, as well as the operations and the Autonomous Communities that are at the head of investment in Spain. This year Catalonia is the reference region in terms of attracting investment in startups, with 68 operations already confirmed and more than 1.1 million euros invested in startups, compared to 37 operations in Madrid, which is in second place, with an accumulated 669,000 million euros invested in technology companies in 2021.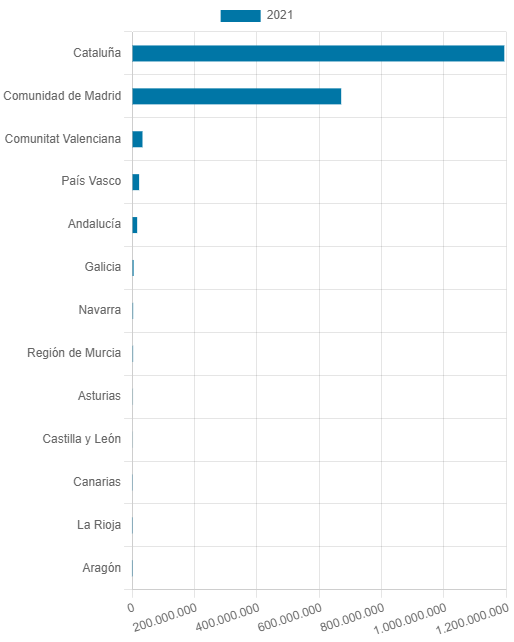 MAIN INVESTMENT ROUNDS
Impress: the next generation of orthodontic clinics with a digitized system, has closed a €41.19 million Series A round led by CareCapital. Nickleby capital, UNIQA Ventures and a group of veteran investors also participated.
Neuroelectrics: the pioneer startup in brain stimulation technologies and therapies, has raised €14.52 million in a Series A round led by venture capital firm Morningside Ventures.
Overture Life: the startup that seeks to automate In Vitro Fertilization (IVF), has raised 12.25 million euros in a Series B financing round led by Octopus Ventures.
The rest of the capital came from Khosla Ventures, Felicis Ventures and Marc Benioff. Google Ventures also participated in the deal.
ifeel: the emotional wellness platform that allows employees to access psychological therapy, has raised a Series A financing round of 5.5 million euros led by Nauta Capital together with existing investors.
StudentFinance: the Spanish startup that finances technological studies based on a revenue-sharing agreement (ISA) system, has raised 4.5 million euros in a financing round co-led by Giant Ventures and Armilar Venture Partners. The deal was also backed by Sabadell Venture Capital, Seedcamp and Mustard Seed Maze.
The company's objective is to use the funds raised to expand its activity to the United Kingdom.
Pangea Aerospace: the aerospace technology company has raised €3 million. The deal was led by Inveready and backed by Primo Space, Dozen Investments, E2MC and CDTI. The capital raised will be used to manufacture and test an aerospike engine and work towards an aerospike engine with increased thrust.
Green Eagle Solutions: the company that provides software solutions for the autonomous operation of wind turbines, has closed a Series A investment round of €2.5 million with investment funds SET Ventures and Kibo Ventures.
Urbanitae: the Spanish real estate crowdfunding platform, has closed a second round of investment worth €2.5 million. This is the second round of financing successfully completed by Urbanitae, thanks to the investment leadership of K Fund and the participation of All Iron Ventures and Viriditas Ventures.
HESStec: the developer of energy management systems and hybrid storage solutions, has completed a Series A investment round of 2.3 million euros. This capital will help drive the company's growth and technological progress.
IDOVEN: the cardiology startup has closed a €2 million financing round with Wayra, Telefónica's open innovation hub, Accel Partners, ENISA and leading global business angels.
Leadartis: the company dedicated to the development of cutting-edge immunomodulatory therapies against cancer has raised 1.6 million euros in an investment round that will allow it to advance in the preclinical development of its first therapeutic candidate.
MagicBell: the startup focused on the management and personalization of notifications has closed an investment round of 1.58 million euros. The operation was led by Cherry Ventures and includes the participation of several business angels.
Moonoa: the ehealth startup has closed a seed round of 1.54 million euros, led by Seedrocket 4founders, with the participation of K Fund and prestigious business angels such as Eneko Knorr and Albert Armengol.
The rest of the month's deals were under €1 million: Dental Residency (€850K), eCustoms (€846K), Predictheon (€840K), Uptech Sensing (€760K), Optyfy (€515K), SAALG Geomechanics (€500K), Dryfing (€400K), Flaps (€400K), StockAgile (€400K), WeFish (€225K), Transeop (€200K), Turbosuite (€200K), and Telara Pharma (€100K).