Costa del Sol Tourism Hub
The Costa del Sol Tourism Hub business acceleration program is designed and run by Costa del Sol Tourism and Planning for the creation of businesses and consolidation of the tourism business fabric, through a mentoring process and strategic consultancy.
Throughout the four months of the program's acceleration period, in addition to the experience and contacts of mentors and consultants specialized in different areas of business management, the projects will have a work space in the program's own facilities, as well as support in the search for funding, for which the program also has the collaboration of investors from the Málaga Business Angels Network.
The projects that successfully complete the acceleration phase will have the opportunity to participate in the call for the Costa del Sol Awards for Entrepreneurial Tourism Initiative, supported by the Unicaja Banking Foundation, which will reward talent, innovation and the development of the three best projects with an economic award of €5,000, €3,000 and €2,000, respectively.
In addition to a process of selection and matching of mentors and ad-hoc consultants for each project, the program has, among its greatest exponents, an advisory board made up of different businessmen and professionals from the sector who are part of the Tourism Forum of the Costa del Sol, which are joined by the professionals from the area of business development and the business areas of Tourism and Planning Costa del Sol.
MAIN PROJECT
Projects as interesting as MYSTREETBOOK, a recommender of routes adapted to the user's preferences, which was selected by the World Tourism Organization as a technological solution to be presented at the II World Congress on Intelligent Tourist Destinations held in 2018; or the company I+DB ACOUSTIC, whose project of sound-absorbent awnings has been recognized in different specialized forums as the only solution aimed at guaranteeing rest in spaces considered as Acoustically Saturated Zones, have passed through the Costa del Sol Tourism Hub accelerator.
It is also worth mentioning the participation in this program by the company RENTHAS, positioned as "the first 4.0 manager of tourist accommodation" and with which important international investment funds of the sector are already collaborating for its expansion in Spain; or the project DREAMED RESTAURANTS, aimed at offering technological solutions for communication channels and marketing in catering services, through mobile applications that allow an integral management of the service, and which was the winner of the first edition of the Costa del Sol Tourism Awards to the Tourism Entrepreneurship Initiative.
News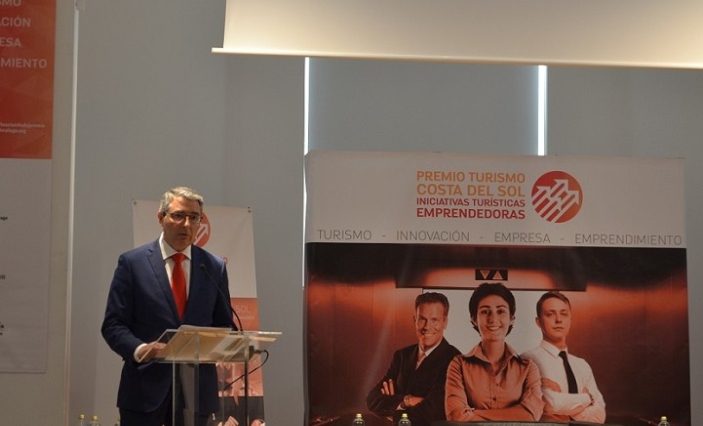 The ten projects that have successfully completed the acceleration phase of the third edition of the Costa del Sol Tourism Hub program will have the opportunity, on October 16, to access one of the three categories covered by the Costa del Sol Award for Entrepreneurial Tourism Initiatives, promoted by Tourism and Planning Costa del Sol and sponsored by the Unicaja Banking Foundation.